African countries (except Ethiopia) are not that famous for their cuisine. However, we have to say that local street food in Eastern Africa is quite distinct and we found some similarities with Mediterranean dishes. Chipsi Mayai is literally a potato-egg omelette that can be found everywhere in Tanzania, it is cheap & simple and can be served as breakfast or lunch. Funny enough, in Greece we have exactly the same dish and we use exactly the same cooking method. However, this dish is usually a substitute when kids don't like the main food (we know.. first world problems) OR just a quick food for the working mother that has no time to prepare a proper meal.
Chipsi Mayai – (or how Tanzania meets Greece)
Serves: 2
Preparation & Cooking time: 20-25 min
Ingredients
4 small potatoes peeled & cut for french fries
4 eggs + 2 tbsps water
Salt & freshly ground black pepper
Cooking oil
Chili sauce
In a frying pan over medium high heat, add cooking oil enough to cover your french fries. Meanwhile peel & cut your potatoes.
When oil is hot, add potatoes and fry until they are cooked through. Place on a plate and sprinkle with salt.
In a small bowl, beat 2 eggs with 1 tbsps water. In a small skillet over low medium heat drizzle some oil, add half of the french fries and pour over eggs mixture. Tilt the pan so the eggs can swirl and cover the surface of the pan completely. Cook for 3-4 minutes, flip over your omelette and cook for 2 minutes more. Remove from pan and repeat with the second chipsi mayai.
Serve with chili sauce & a cold lager.
Pro tip: You could also enrich your chipsi mayai with feta cheese, bacon, bell peppers, mushrooms or any other favorite omelette ingredient.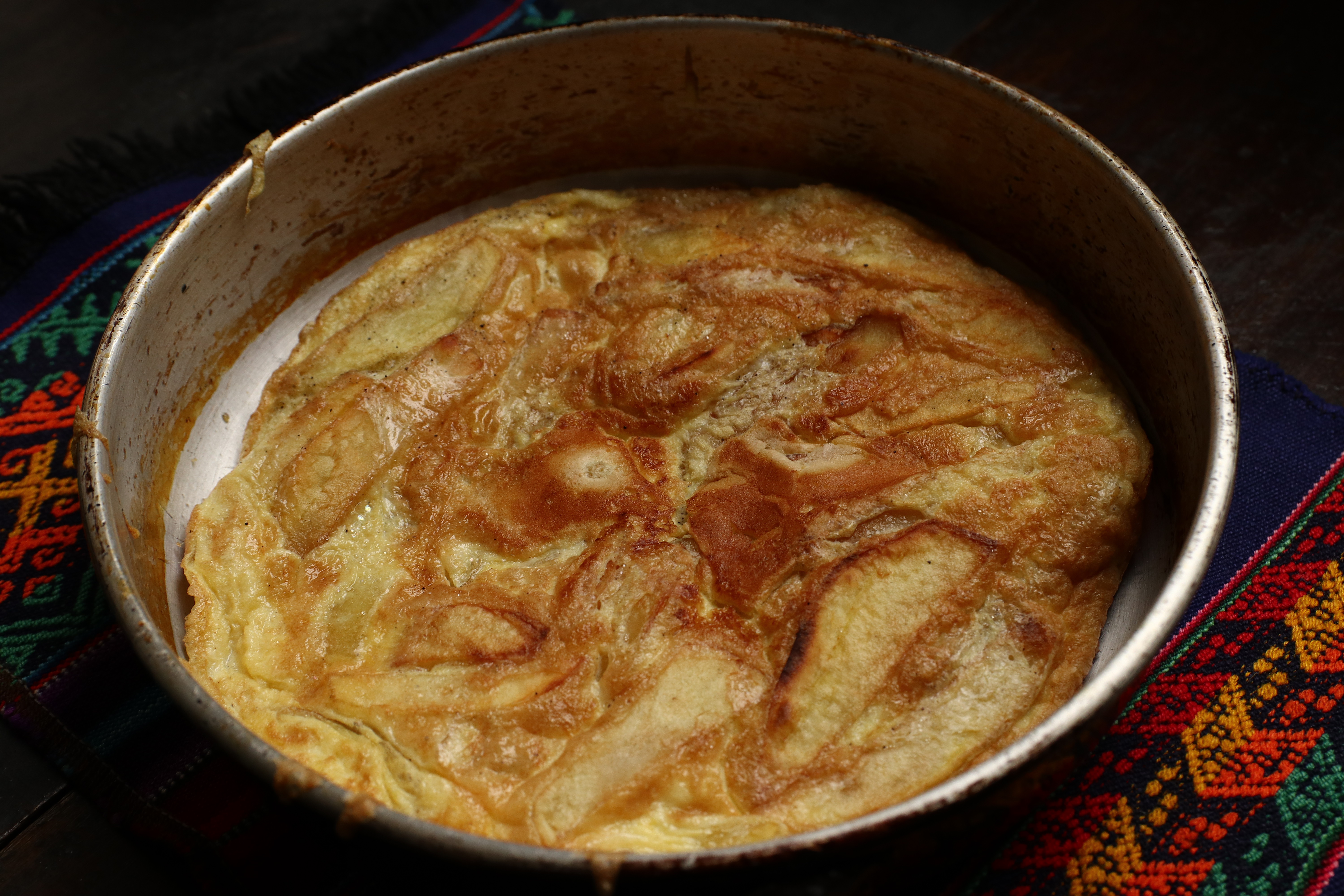 Οι Αφρικανικές χώρες (με εξαίρεση την Αιθιοπία) δεν φημίζονται για την κουζίνα τους. Παρ' όλα αυτά, το φαγητό στο δρόμο (το "βρώμικο" κατά το κοινώς λεγόμενον) σε κάποιες χώρες της Ανατολικής Αφρικής είναι αρκετά ιδιαίτερο και μάλιστα βρήκαμε κάποιες ομοιότητες με αυτό της Ελληνικής κουζίνας. Το Chipsi Mayai είναι κυριολεκτικά μία ομελέτα με πατάτες & αυγά, το οποίο μπορεί να βρει κανείς παντού στην Τανζανία. Είναι απλό και γρήγορο και οι Τανζανοί αν πετύχουν τις πατάτες φρέσκες (οι οποίες συνήθως τηγανίζονται από το πρωί και "χρησιμοποιούνται" κατά τη διάρκεια της ημέρας) το τρώνε και σαν πρωινό.
Στην Ελλάδα πάλι, έχουμε ακριβώς το ίδιο πιάτο με ακριβώς την ίδια συνταγή φυσικά με την προσθήκη της αγαπημένης μας φέτας. Μόνη διαφορά ότι είναι ένα πιάτο που συνήθως η ελληνίδα εργαζόμενη μητέρα το μαγειρεύει στα γρήγορα όταν δεν έχει προλάβει να μαγειρέψει κανονικό φαγητό. Παράλληλα, δεν παύει να είναι ένα αμιγώς καλοκαιρινό φαγητό για την κατασκήνωση με τα υλικά & τον τρόπο μαγειρέματος να είναι απλά.

Μερίδες: 2
Χρόνος προετοιμασίας & μαγειρέματος: 20-25 λεπτά

Υλικά
4 μικρές πατάτες, ξεφλουδισμένες και κομμένες για τηγάνισμα
4 αυγά & 60 ml νερό
Αλάτι & φρεσκοτριμμένο πιπέρι
Λάδι για τηγάνισμα
Καυτερή σάλτσα
Τηγανίζουμε τις πατάτες & τις βάζουμε στην άκρη. Δεν τις "στραγγίζουμε" (θα χρειαστούμε το λαδάκι που έχουν κρατήσει).
Σε ένα μικρό μπολ, χτυπάμε τα 2 αυγά με το μισό νερό. Σε ένα μικρό τηγάνι σε χαμηλή φωτιά, βάζουμε τις μισές πατάτες και τις περιχύνουμε με το χτυπημένο αυγό. Περιστρέφουμε το τηγάνι για να απλωθεί παντού το μείγμα. Το αφήνουμε για 3-4 λεπτά & αναποδογυρίζουμε την ομελέτα. Μαγειρεύουμε για 2 λεπτά ακόμα. Επαναλαμβάνουμε για τη δεύτερη μερίδα.
Σερβίρουμε με καυτερή σάλτσα και παγωμένη μπύρα.
Η τσαχπινιά: Μπορείτε να προσθέσετε φέτα, ψιλοκομμένη πράσινη πιπεριά, μανιτάρια ή μπέικον πριν ρίξετε τα αυγά!
---